With the release of GreenHopper 6.2.3 this week flagging of issues on the Rapid Board is now possible. This is available on both the Kanban and the Scrum boards which is very handy for those occasions where you've got an issue In Progress that is blocked by something.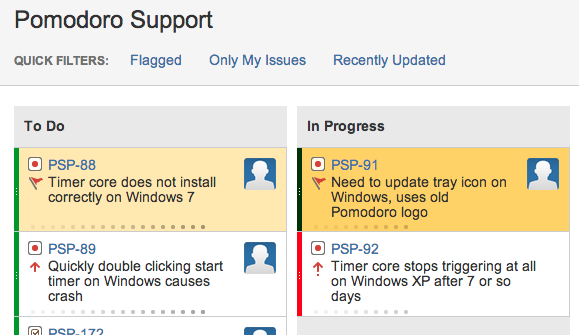 You can also use JQL to highlight these issues in their own swimlane or with a quick filter:
Flagged is not EMPTY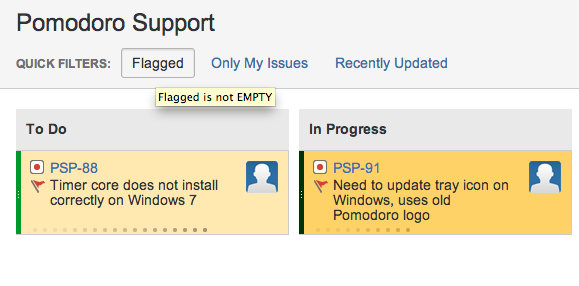 If you have issues that are flagged you should be discussing these in the daily standup and the ScrumMaster should be helping alleviate these blockers. I've raised a story for the flagged issues to be highlighted on the Wallboard: GHS-9197 – As a ScrumMaster I would like to visualise the flagged issues on the team Wallboard.
Finally, I've also raised a story for the ability to flag issues via the Operations dialog (the '.' dialog): GHS-9196 – As a keyboard shortcut user I would like to be able to flag from the operations dialog.

Enjoy this post? React on Twitter:
Flagging Issues as Blockers in JIRA http://t.co/0zYqTdQBgn

— Nicholas Muldoon (@njm) June 15, 2013